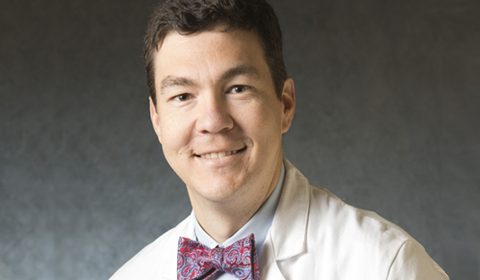 Address:
Hilton Head Island Office
220 Pembroke Drive
Hilton Head Island, SC 29926
Dr. Hunter is certified by the American Board of Ophthalmology specializing in cataract and refractive surgery, including LASIK, medical and surgical management of glaucoma, treatment of dry eye disease, and plastic surgery of the eyelids. He strives to treat his patients like family while providing the highest quality, most state-of-the-art technology to obtain the best vision possible for each patient. Dr. Hunter has a particular interest in helping patients reduce their dependence on glasses following cataract surgery by use of laser-assisted cataract surgery and premium intraocular lens implantation for astigmatism and presbyopia. Dr. Hunter also offers Drop Less cataract surgery for his patients.
A native of Raleigh, North Carolina, Dr. Hunter graduated from the University of North Carolina where he obtained a business degree from the Kenan-Flagler Business School and also played Division I football. He completed his medical school at the Medical University of South Carolina in Charleston, SC and internship in Internal Medicine at the University of North Carolina. He then completed his medical and surgical training through his residency at the University of North Carolina.
Dr. Hunter feels very blessed to have three wonderful boys, Preston, Worth, and Grayson with his wife, Marsha Wedgeworth Hunter, who was born and raised on Hilton Head Island. They love being back in the LowCountry and can often be found enjoying the outdoors, either at the beach or out hunting and fishing.
Dr. Hunter maintains membership in the following professional societies:
American Academy of Ophthalmology
American Society of Cataract and Refractive Surgery
South Carolina Medical Society