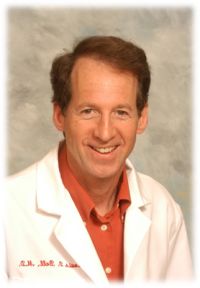 Specialty:
Gastroenterology
Address:
Bluffton Office
29 Plantation Park
Building 200, Suite 203
Bluffton, SC 29910
Dr. Bell is a graduate of Temple University and the Temple University Medical School. His fellowship training was in gastroenterology at the Lankenau Medical Center in Wynnewood, PA.
Dr. Bell has earned a reputation for providing quality and compassionate care in the Low Country. He believes that every patient should always be embraced with personal kindness, respect, attention, and understanding. Dr. Bell strives to provide care in a timely fashion, from the first contact through follow-up. By listening to the patient's needs and concerns, Dr. Bell communicates in an understandable manner to determine the need for treatment and treatment progress.
Dr. Bell also enjoys teaching as he has held faculty appointments as a Clinical Instructor, Department of Medicine at Thomas Jefferson University and a Clinical Associate in Medicine at the University of Pennsylvania and continues to present lectures to the community of the Low Country.
Dr. Bell has served on the Board of the Hilton Head Medical Center. He is currently on the Executive Committee of the South Carolina Gastroenterology Association serving as its Treasurer. He is a member of the American College of Gastroenterology and the American Society for Gastrointestinal Endoscopy.
Dr. Bell has also been "giving back" to the community through his involvement in Volunteers in Medicine (VIM) on Hilton Head Island. VIM has been providing free medical care on Hilton Head Island for the past 20 years, ensuring that everyone in our community has access to compassionate, quality-driven health care.